Product: The inClick Ad Server (more...)
With research and development starting in 2000, the first public release of inClick Ad Server was made in December of 2002. Since then, the inClick Ad Server has continued to evolve to become the leading stand-alone private-labeled contextual advertisement delivery platform available today.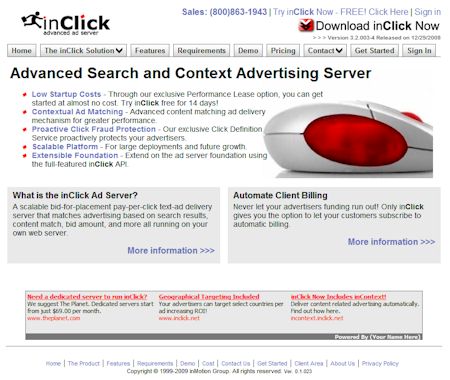 Business: PetLinks (more...)
Built on the inClick Ad Server foundation, the PetLinks Advertising Network has become the largest content-related advertising network serving a specific niche market, the Pet Industry. Launched in 2000 as a technology proof-of-concept, PetLinks quickly became a self-sustaining business unit in just a matter of months. Today, the PetLinks Advertising Network continues to deliver accountable results to its publishers and advertisers.